Specifically developed for drilling and side dressing of all crops, especially fodder crops and cereals.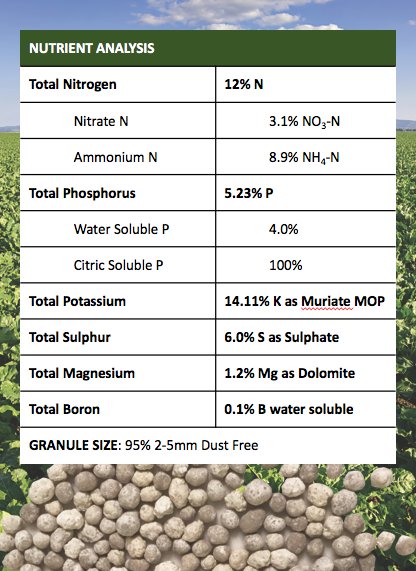 SUGGESTED APPLICATION RATES:
Fodder Beet : 200 kg / ha
Brassicas : 200 kg / ha
Maize : 300 kg / ha
CAUTION: Do not use on indoor plants or crops intolerant to Chloride. When banding, ensure adequate spacing between seed and fertiliser to avoid burning (min 5cm away, 5cm down).